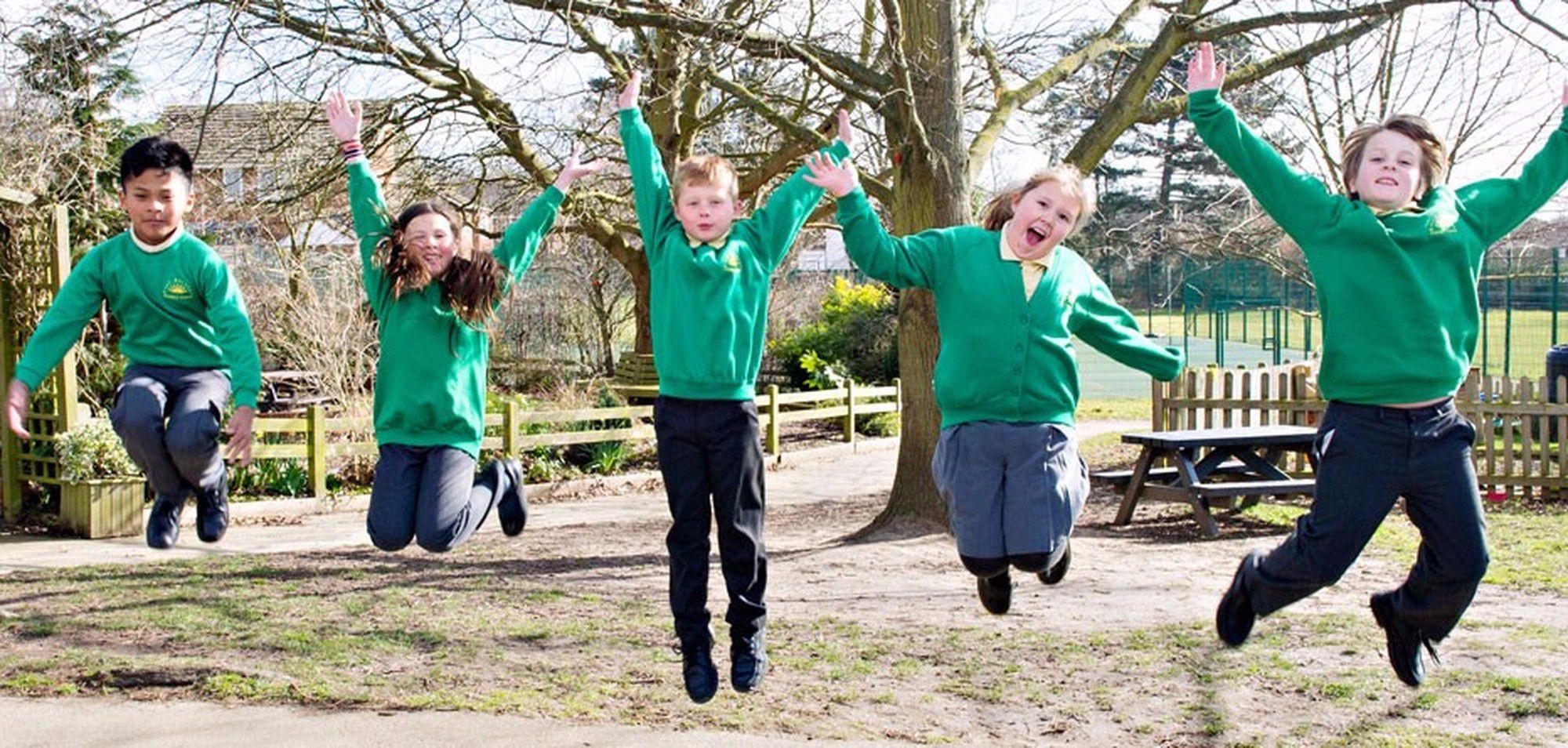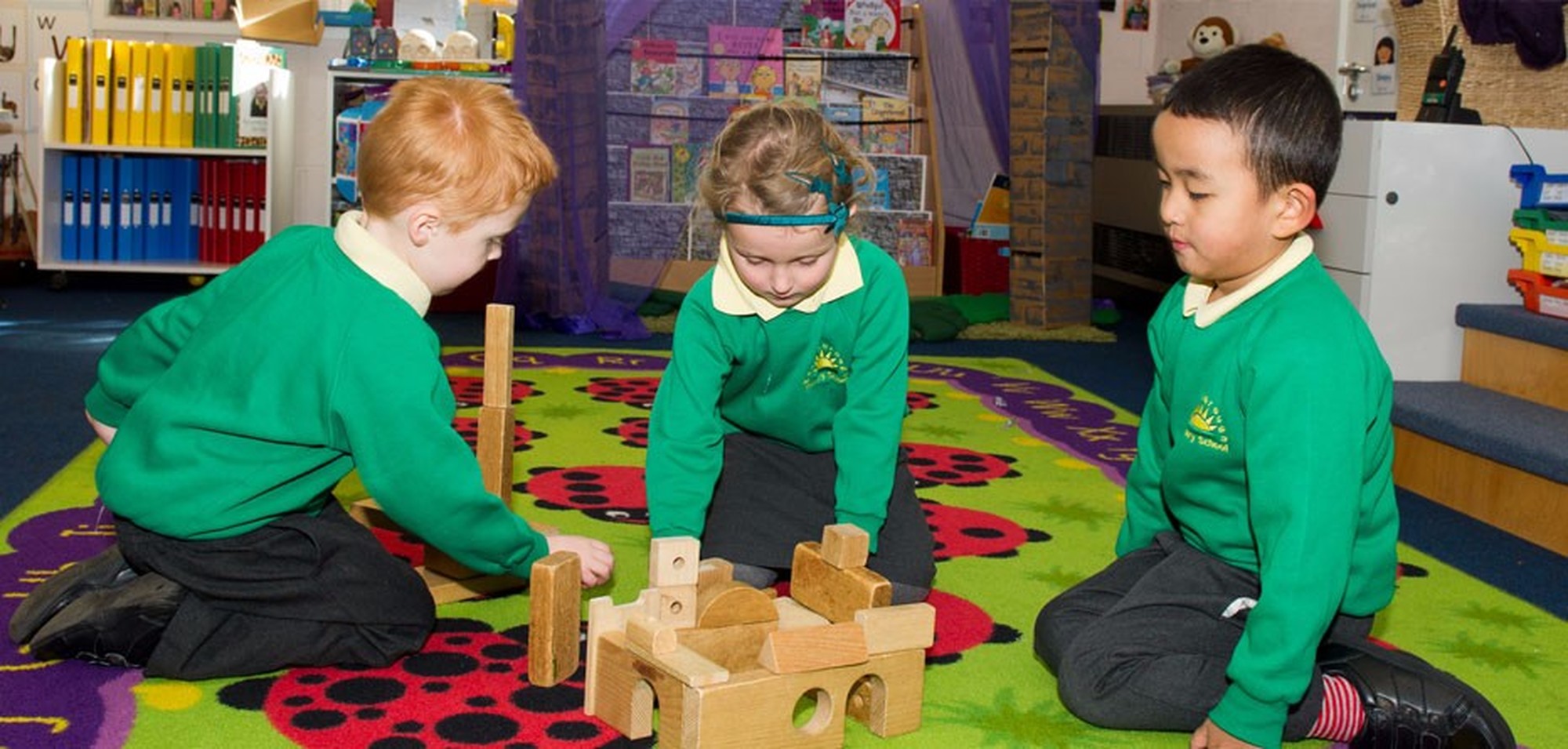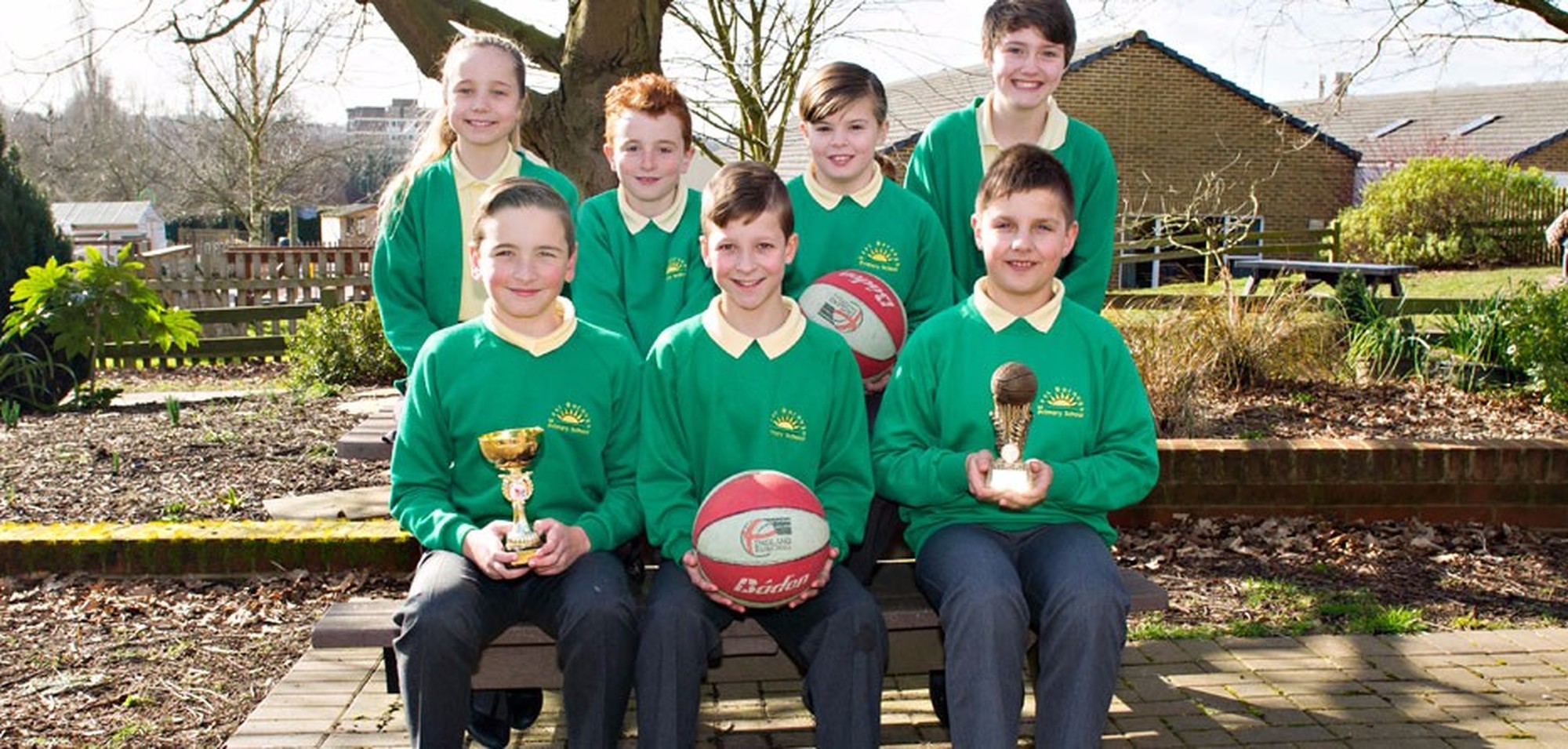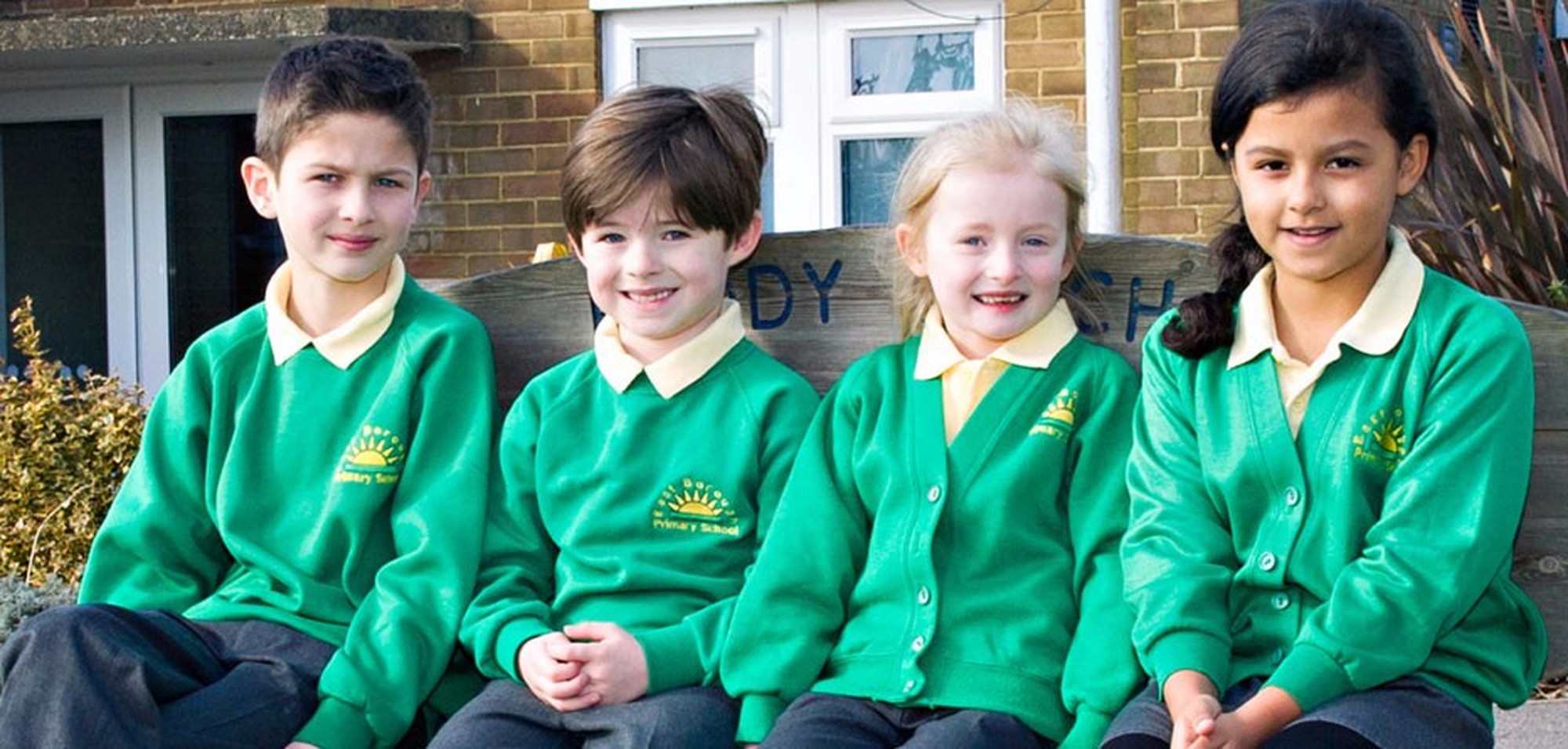 Sports Bulletins
East Borough is Maidstone and Mid-Kent Handball Champions
On Monday 23rd April East Borough took two teams, Blue and Red, to the above competition held at Greenfields Primary School. Handball is a fast-growing sport in primary schools in Kent and each year the number of teams competing grows and the standard increases. This year 14 teams took part with the first round split into two round robin leagues of seven teams. Our two teams were drawn apart at this stage.
The Blue team were undefeated in their group matches winning all six with an aggregate score of 26-5, while the Red team won five but lost their final group game to a team from Greenfields thus coming runners up in their group. This meant that with the winner from each group playing the runner up in the other group we had to play each other, a difficult proposition but at least ensuring that an EB team would make the final. As it turned out the Blue team won 5-1 and then played the team from Greenfields in the final. Armed with some inside information from the Red team's group game we were able to prepare our tactics and as a result were winners 5-2.
Another feature of this competition was the standard of officials all of whom either play the game or referee it at a high level. This ensured that the games flowed well, and all players knew exactly what was expected of them. In addition, after games advice and tips were given to teams on how to improve their play. EB were complemented of how we used our goalkeepers during the competition.
Having won this competition, we will now represent our district in the Kent final in June.
Congratulations to all the players. The Blue team were: Gabby, Rebecca, Isabella, Jay, Munashe, Seth and Rio and the Red team (in orange bibs!) were Megan, Jessica, Abi, Harvey, Moses, Lucas and Hugo.
Thanks, are also due to Mrs Sherman and Mrs Duggan for lifts and Mrs Bacon for additional coaching.
National Cross-Country Championships
Last Saturday Jay from Year 5 represented Kent in the above competition. Jay qualified by coming third in the Kent Championships last November and was one of ten boys running for Kent in the Year 5 race, which was a little under 2,000 meters.
In a field of 275 of the best age group runners in the entire country Jay came 15th, a truly brilliant achievement of which he can be very proud. Furthermore, Kent came third in the team event and here we see Jay with his medal together with other members of the team. Pictured with them is the Olympic athlete, Jenny Meadows, who presented trophies and medals on the day.
Well done Jay!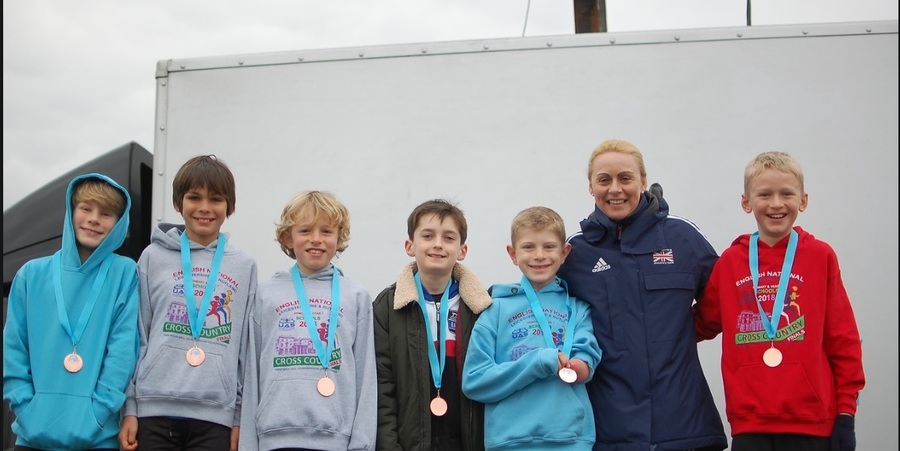 Kent Under 11 Sportshall Athletics Decathlon
Last Sunday (14th January) six children competed in the above competition held at the Stour Centre in Ashford. Children from all over the county attended and as you would expect the standard of competition was very high, with many children sporting logos on their kit from local athletics clubs. The ten events included jumping (vertical, long and triple jumps), throwing (both accuracy and distance), balancing, agility and running. The children were kept busy for nearly four hours of non-stop activities competing in groups and ten and rotating around the arena at each event. The children representing East Borough were: Munashe, Harvey, Rebecca, Gabby, Maya and Isabella.
At the end of the competition with almost 120 children competing, spread equally between girls and boys we were delighted to learn that Munashe was 19th and Harvey 21st, while of the girls Isabella was 25th and Gabby 26th. There were also some fine individual performances in certain events. Isabella was first overall in the balance test, while Rebecca was 6th in the javelin. For the boys, Harvey had the 3rd longest chest push and wa also 6th in the javelin, while Munashe was 3rd in the triple jump and 5th in the vertical jump.
Well done to everyone and thanks to all the parents who gave up their Sunday morning to bring their children to the competition and support them.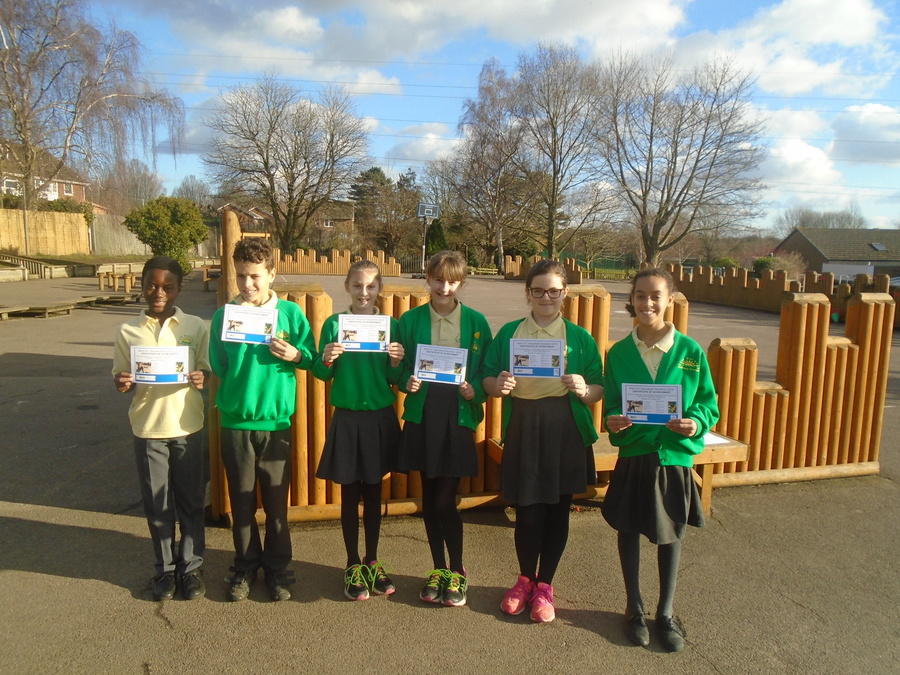 On Saturday 18th November, 12 children took part in the Kent Junior School Cross Country Championship held at Detling. Over 80 schools from across Kent were represented, with over a 1000 runners taking part. East Borough's star performer was Jay, who came third in the Year 5 boy's race. This super performance means that Jay will now represent Kent at the National Championships next March, well done Jay!
Other notable performances were Josh (31st in Year 4 boys), Lauren (34th in Year 5 girls). Our year 5 boy's team of Jay, Kai and Jake came sixth out of 20 teams. Congratulations also to the rest of the runners:
Fred, Christian, Rebecca, Gabby, Jack, Iustin and Harvey and many thanks to the parents (and grandparents) for giving up this time to take their children to this event.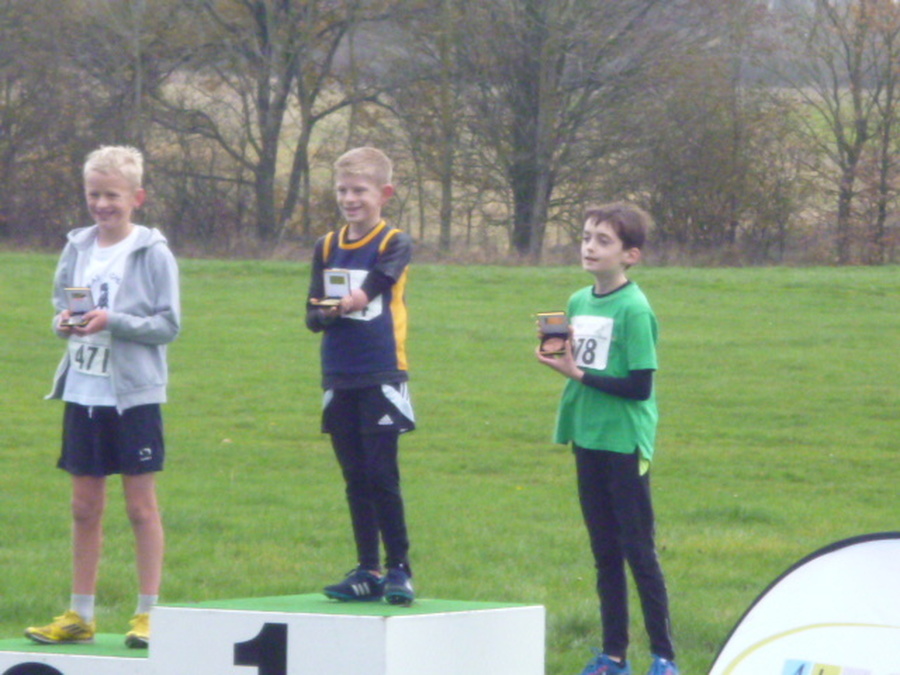 On Friday 17th November, Mr Lee took six children from Year 4 to a mini squash festival held at Rodmersham Squash Club. The children spent the afternoon learning the basics of squash, undertaking some drills and finally had a competition with another school which ended in a draw. The children representing East Borough were Kajus, Harry, Julia, Gracie, Jake and Kaci.