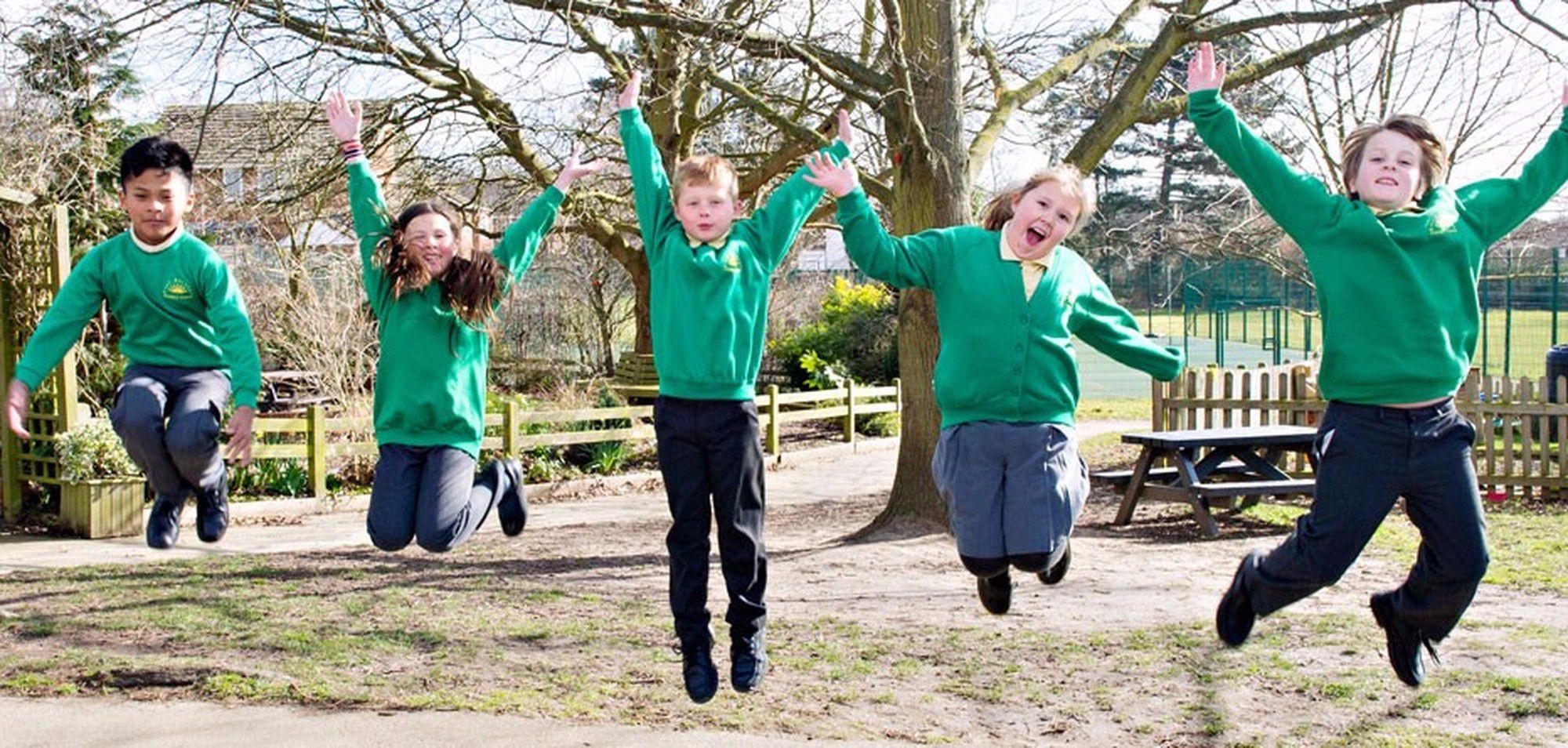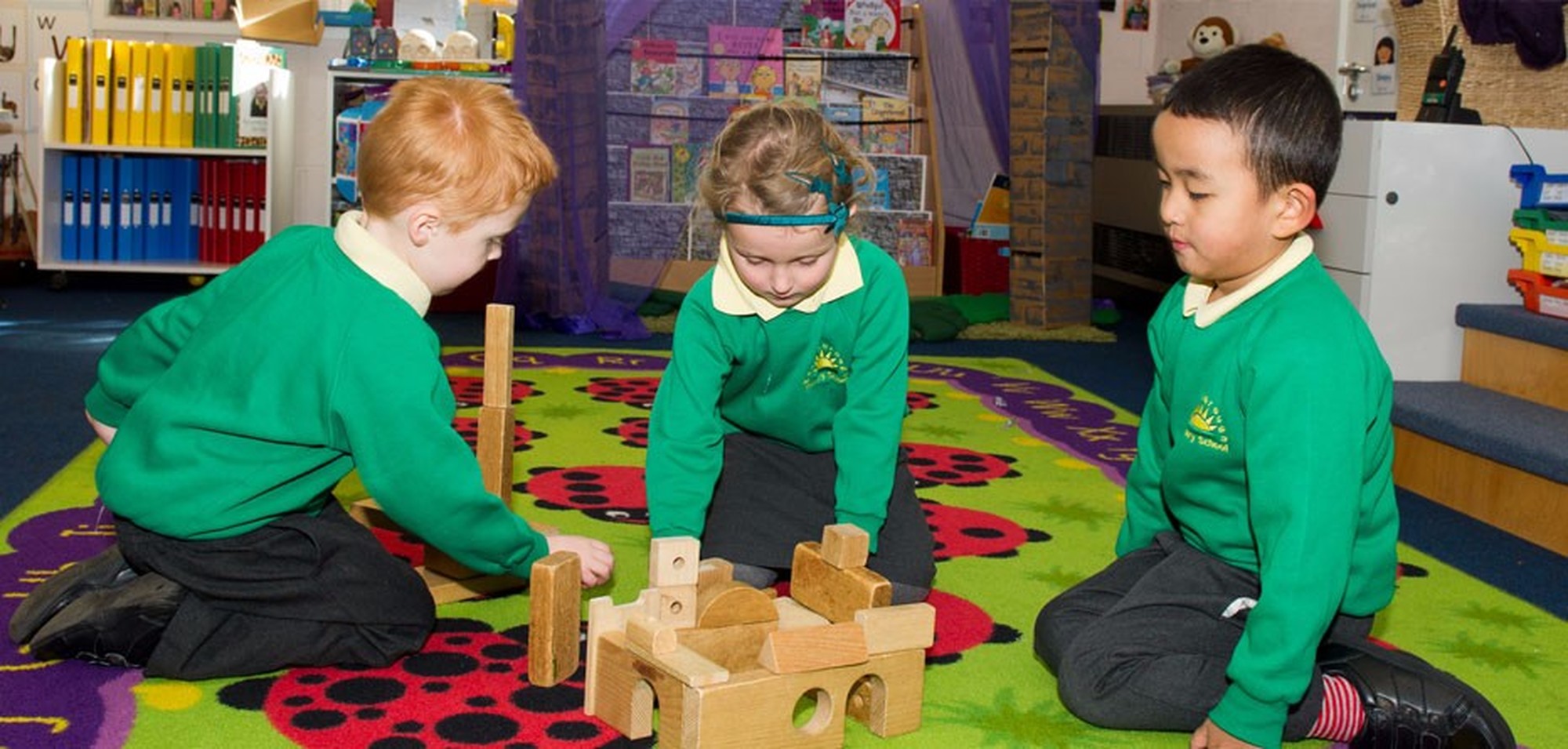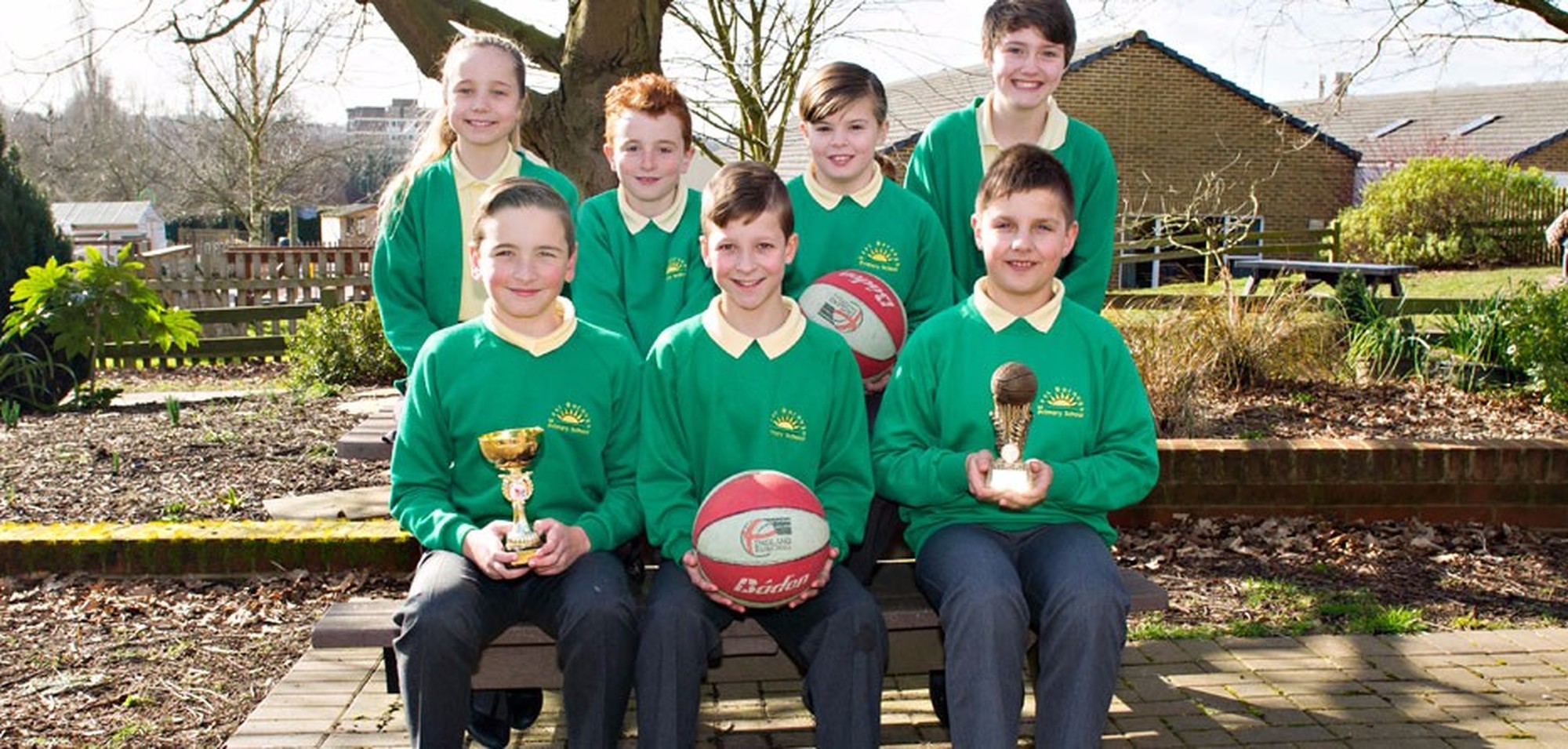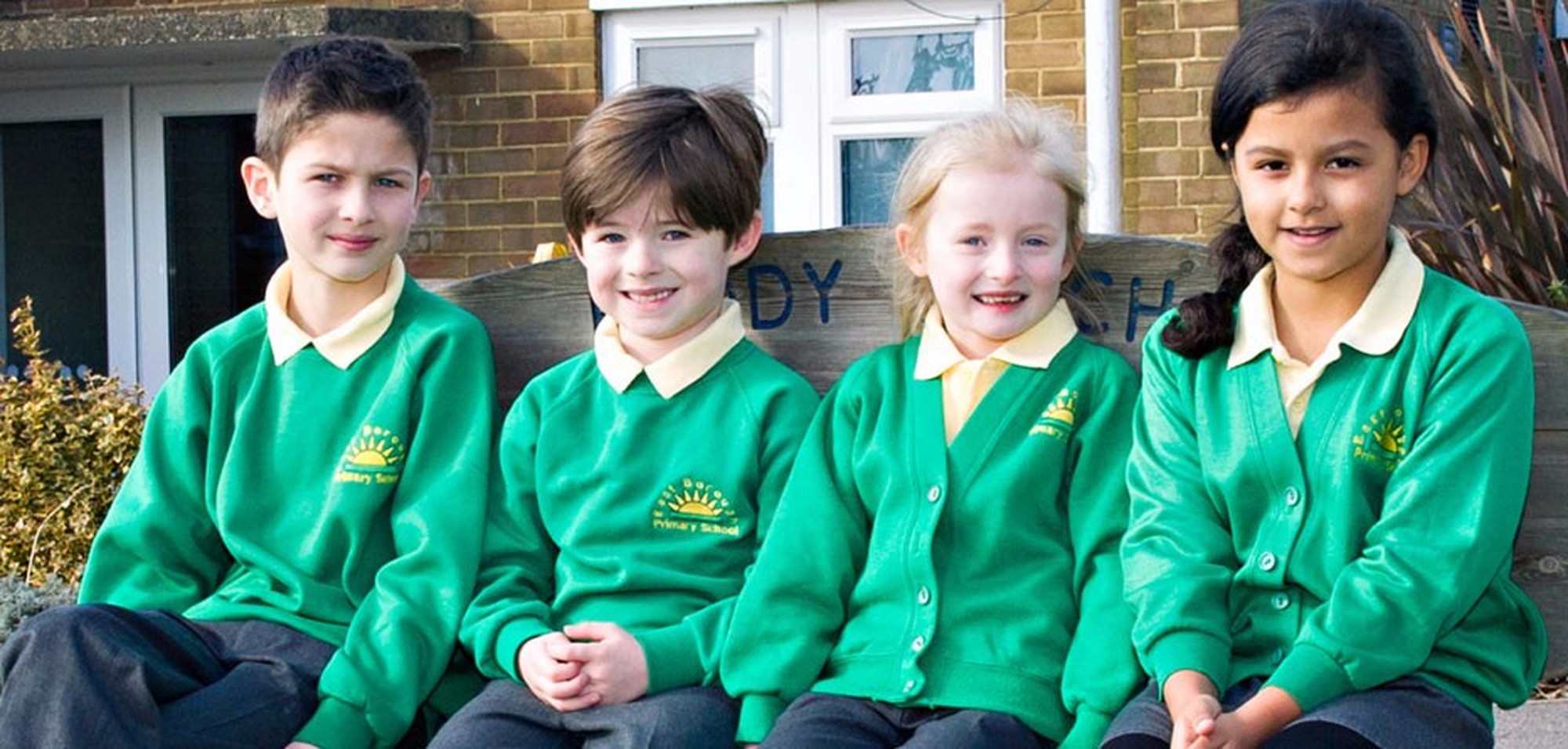 Welcome to our breakfast and after school club.
The following information is to provide you with details about the club and the facilities on offer to you and your child. You may download the information here. If you require further information or would like to visit, meet the team and see our wonderful facilities, please don't hesitate to get in touch. Visits are warmly welcomed. An application form can be downloaded here. In accordance with the School's Out Admissions Policy, a waiting list is maintained where necessary.
Aims and Ethos
Our purpose built, self-contained area offers a safe and secure environment in which children can relax, enjoy breakfast or a sandwich tea, choose from an array of activities, play with friends, or do homework.
Our fully inclusive, caring and friendly ethos provides an ideal setting in which all children can learn through play whilst under the supervision of our qualified team of staff, several of whom work in school to..
We have a fantastic range of play equipment, including a secure outside play environment complete with an artificially grassed deck area and it's own garden, so there's plenty to keep the children happily occupied come rain or shine. Ultimately, our aim is to ensure that each and every child has fun!
A diverse programme of activities including arts and crafts, cooking, physical activity (both indoor and outdoor), games, free play and visiting specialists, is designed to introduce new skills, expand children's horizons, strengthen self-development and improve punctuality and attendance at school. Children are encouraged to participate in the planning and decision making process, for example choosing activities, menus and the purchase of new resources etc.
In accordance with the school's healthy eating ethos, a nutritious breakfast and afternoon tea is served in a relaxed, fully supervised environment, designed to bring a touch of 'home' to a school.
We are confident the seamless transition between school life and extended school care, easily accessible location, convenient opening times and competitive fees, meet the needs of our parents and carers.
Staff
All staff are DBS checked and suitably qualified for the role in which they work. The school is committed to the continued professional and personal development of all staff and offers a wealth of training opportunities. All appointments are made in line with KCC safer recruitment procedures and the ratios of staff to children are in line with Government recommendations.
Programme
Breakfast Club (Monday ~ Friday 7.45am – 8.45am Term Time Only)
Breakfast club is offered to children of East Borough Primary School during term time. Breakfast comprises of cereal, toast and juice, and is offered along with a range of play activities. The children are supervised until the start of the school day, when they make their way to class. Younger children are escorted to class by a member of the School's Out! team. The current fees can be found on the application form.
After School Club (Monday ~ Friday 3.15pm – 5.55pm Term Time Only)
This is offered to children of East Borough Primary School during term time. A sandwich tea, including fruit and a drink, is provided along with a range of suitable play activities. Younger children (Foundation/KS1) are collected from the school at the end of the day and escorted to the School's Out! building. Please refer to the application form for details of the current fees.
Holiday Club (Session 1 or 2 available, 8am - 2pm or 10am - 2pm)
Our holiday club traditionally runs throughout the first full two weeks of the summer holiday. However, it is reliant upon staff availability, and a such we are unable to confirm it's go ahead until June. All children are required to attend a minimum of one full week at either session and bring a packed lunch. Breakfast is included for those attending session 1. Fees are reviewed annually, each June, pending the club going ahead.
Fees and Payment
Breakfast & After School Club
Each child is issued with a unique account, against which all pre-booked sessions, and payment of fees are recorded. Computer generated statements are provided to parents/carers on a monthly basis, one week prior to the end of each month, and all fees must be paid monthly in advance i.e. Pre-booked sessions for October must be paid by 30th September. Any additional sessions booked after the statement has been generated will be reflected the following month, and charged along with the next month's fees. Failure to make payment by the due date could result in the withdrawal of your child's place at the club.
We ask that fees are paid on-line, via the School Gateway, a safe and secure method of payment authenticated with Verified by Visa and MasterCard SecureCode. Guidance on setting up an account will be provided upon allocation of a place at the club. Alternatively, it is available to download here.
Please note that all pre-booked sessions will be charged at the full rate, even if your child does not attend. Should your child not be able to attend a pre-booked session please inform the manager prior to the session. Should your child be absent without prior notification, for a period in excess of two school weeks the school reserves the right to withdraw the offer of a place.
One month's written notice or one month's fees in lieu of notice, are required should you wish to relinquish your child's place at the club. Fees are reviewed and agreed annually by the Governing Body and any changes implemented on 1st April.
Holiday Play Scheme
Invoices are issued prior to commencement of the play scheme. All invoices must be settled in full, by the date specified on the invoice. Failure to make payment prior to commencement of the play scheme could result in forfeiture of the place(s) offered.
Policies and Procedures
The club follows many of East Borough School's policies and they, along with any additional club policies, aim to ensure an efficient and effective club.
School policies relevant to the breakfast and after school clubs include Equal Opportunities, Health and Safety and Behaviour.
Compliments Procedure
As a customer we value your views, so if you have any comments you wish to share, any suggestions on how our facilities could be improved, or you wish to compliment the staff for doing a good job, please do not hesitate to let us know.
Complaints Procedure
In line with the school policy, if you are dissatisfied with any aspects of the clubs, please let us know.
Admissions Policy
A waiting list is held for children wishing to join should no place be available. Places will be allocated in line with the following admissions policy:
1 Children of East Borough School
2 Children needing a full week of care in either the breakfast or after school club
3 Siblings will be kept together
4 Single parents
5 Working parents or parents undertaking educational studies
The manager will keep a register of all the children attending the club. A register of the children will be taken every day at the beginning of each session.
If you accept a place at the breakfast or after school club, then you agree to abide by the rules and policies of the club. If you do not abide by these rules and policies then you risk forfeiture of your child's place.
Parents/carers of children attending the after school will be asked to provide a personal password which must be used should someone other than the than the parent/carer collect a child. Under no circumstances will staff release a child to anyone other than the parent/carer without be provided with the password.
Children are not allowed to leave the club at anytime without an adult, unless written consent from the parent/carer has been provided.
Guidelines for Children
These rules are likely to be similar to those you have at home and mirror the expectations we have in school. We are highlighting them here so they can be shared with your child should they join School's Out! You must follow the instructions given to you by any adult at the club accordingly. We have high expectations and expect you to treat everyone at the club fairly. In return you will be treated with respect, fairly and equally by everyone else, including all adults.
If you are not happy or if you have a problem, then you should tell an adult at the club and they will be happy to sort it out.
You will be expected to follow the school's rules:
If you have difficulty in following these rules you may be asked to leave the club.
Guidelines for Parents/Carers
Please pay the club fees promptly. If you have a problem paying the fees, or if your circumstances change, please talk to the manager. All matters will be dealt with as quickly as possible and with discretion.
If your child is unable to attend a pre-booked session please let the manager know beforehand. The manager can be contacted during club hours on 01622 623779, alternatively outside of club hours a voicemail message can be left. Please do not leave a message with either the school receptionist or your child's teacher, as with more than 450 children on roll there is a risk that the message may not get passed on prior to your child being absent.
If your child is ill while at either club, you will be called and asked to collect him or her, so please ensure that we have up to date emergency contact details for you. The rules for medicine are the same as the school rules; if your child needs to take medicine while at the club then you will have to fill in a medication administration form.
In the unlikely event of us having any difficulty with your child's behaviour we will contact you. If your child does not follow the rules of the club, then after consultation with you and due warning, the child's place may be forfeited. In this case we will not have to give you notice, and you will forfeit any fees.